This shop has been compensated by Collective Bias, Inc. and its advertiser. Product was provided by the client for review; however, all opinions are mine alone. #WorldsSmartestToothbrush #CollectiveBias
I'm fortunate in that I'm married to a Super Techie – a guy who really knows his way around computers, electronics and Wi-Fi. He helps me with all my tech issues and stops me from throwing my computer out the window! Yea, we're on different operating systems, but my techie husband still helps me with complicated issues, like router stuff and power outages.
Hover over the image below to start shopping for your Philips Sonicare DiamondClean Smart Electric Toothbrush!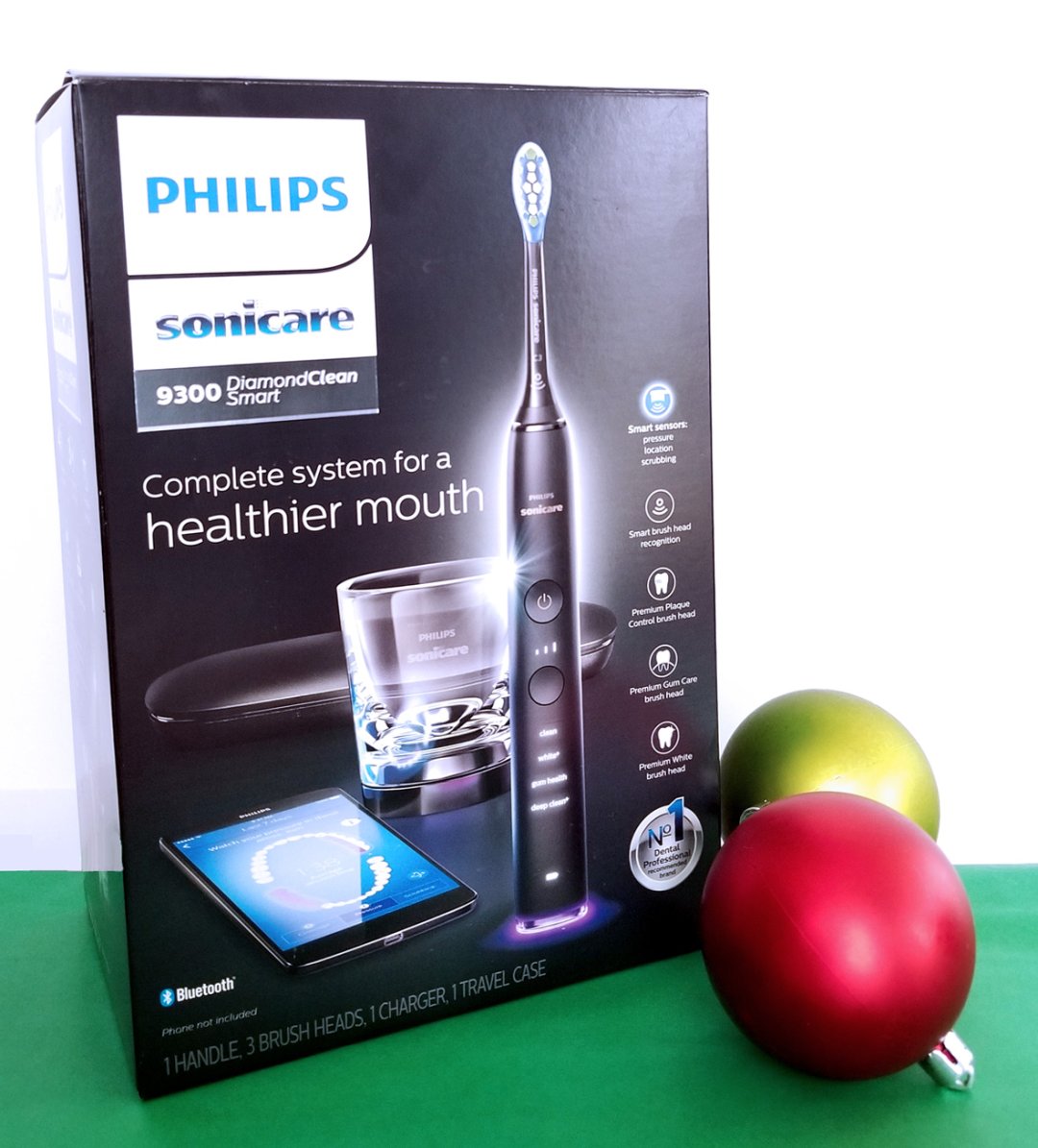 How To Be Happily Married To A Techie
Now, we are happily married and have been for 20 years come 2018 but I learned the hard way that techies come with their own specific set of rules! If you want to stay happily married to your techie, just make sure you follow these guidelines so you can make life better for him.
Learn From What He Tells Or Teaches You
If he is taking time and pain to give you a tech lesson, don't forget it, even if you need to take notes It is painful to teach someone much less technically inclined than yourself, like that time I tried to teach computers to a woman who did not know how to use a mouse. I always keep that in mind when he's being patient with me.
Listen To His Stories
One thing that most techie spouses do is come home and tell you all the war stories of users, like the guy who couldn't understand his unplugged computer wouldn't turn on. I honestly wish that was just an amusing anecdote, but sadly, it's not. I don't know if it's just exhaustion or frustration but cases like these happen in every industry. My husband worked tech support on Wall Street and those tech-savvy super-brilliant traders made just as many silly errors as anyone else. Always pay careful attention to the things that annoy him – and don't do them! Instead, be a sympathetic ear that can listen to his challenges.
Do Whatever Tech You Can Do Yourself
The last thing a techie husband like mine wants to do is program a clock. In fact, whenever we get a new system, he will take it right out of the box and immediately program the clock, the remote, autorecord any series we are watching, program our online services and so on, so he can get it over and done. He had to do this twice this summer after we bought a lemon of a TV to replace our broken one. So when we replaced our stove this fall, I did the programming and read the guide. No need to bother him with those simplistic functions.
Know When To Call For His Help
Remember that tech is his job, and while it's something he mostly enjoys, it's also not cool to be doing your job when you're off the clock. While I do call on his expertise, it's no more than once a year, maybe twice, and even then it's usually when something nutty happens to the router, cable, or satellite, and the vendor can't fix it. (Yes, he's fixed stuff they couldn't – he's amazing!) On the other hand, don't DIY something into a bigger problem. In time, you'll know exactly what problems you can give him.
Video Games Are Just Part of Your Marriage
About 98% of the tech people I meet got into it because they were serious gamers. My husband is no different. If this is true for your spouse, just accept that some nights you are going to be a game station widow, especially when that game they've been waiting for 6 years to drop arrives. And please budget for a gaming subscription. It really will save you a ton of money.
Don't Gift Him Bad Tech
The downside of being married to a techie husband is that he's really hard to shop for! It's taken lots of hits and misses find just the right gift. He mostly wants tech, or nothing at all. Here are some of my more embarrassing tech gift disasters:
The remote control car that picked up every microscopic dust mote in my living room and always stopped running after 5 seconds.
The cardboard VR glasses. I got those last year and think they accidentally got thrown out.
The make-your-own light up kit featuring his favorite sci-fi movie. There was nothing worse than watching the disappointment on his face after it was not exactly as advertised on the box.
The "surprise" toy vehicle that I bought at an antique shop from his favorite movie. It cost an arm and a leg, and he was excited to see it but the inside was a mess. Nothing worked.
Now there have been some good ones too, but they are few and far between. If you are buying a tech gift for your husband, make sure that he has actually said he wants it, that it fits his preferences, and you know what he knows about it. The bottom line is, whatever tech you get him should make his life better, and not provide him with another thing to fix.
Buying A Gift For The Techie You Love
So how do you buy a gift for your techie husband? It isn't easy! One of the huge difficulties is that most likely, he's already bought everything he wanted. Some techies, like my husband, live and die by game release dates. That means I'm never able to buy him a video game. However, you can follow these rules when buying for tech for your techie:
Know his tech. You should know his phone, gaming system, TV, and any other tech he has before gifting accessories to go with it. You should also know if he's going to upgrade soon. There's no point in buying a case for his phone if he's planning to upgrade next week.
Pay close attention to what he needs. For example, he might have been talking about getting a universal remote forever, but he's already realized that brand A and brand B are not up to his standards.  If you're lucky, he may have already mentioned a particular item he wants but is too busy to get for himself. If you don't feel that you can fulfill his specifications, don't get it.
Test any gadgets first. Some gadgets you simply can't test but for high dollar items, like remote control cars or drones, try them first if possible. If someone you know has the item already, ask them in depth questions. You can also look for a store demonstration.
Read legitimate reviews. If you really have your heart on something you think would make him smile, read reviews from companies that specialize in professional hardware reviews such as industry magazines. It's best to find an article that lists out pros and cons.
Get small stuff he needs. Tools, earplugs, phone protectors, etc. are all little and affordable gifts that go nice around a big purchase and that he'll actually use. One year I got my husband a phone case with a credit card holder in it and he raved about it for months!
Consider subscriptions and gift cards. My husband loves his gaming memberships (one at a store and one online) because they give him so many perks, trade in options and other things that keep him up to date on games. And he'd enjoy a Best Buy gift card easily!
Make it easy to return.
Don't take it personally if he doesn't like your gift. A lot of time, money and research goes into the tech my husband buys for his use or our home. It's not just his job; it's something he truly enjoys. If you miss, don't sweat it but do let him return it.

 Make sure you buy from a store he can access and give him the gift receipt so he can go back to the store and exchange it for whatever his heart desires!
Philips Sonicare DiamondClean Smart Electric Toothbrush: The Perfect Gift for Your Techie Husband
Bad gift giving? Not for this seasoned techie wife! This year, you can make your favorite techie smile …and smile brighter with the Philips Sonicare DiamondClean Smart Electric Toothbrush. We've long been fans of Sonicare toothbrushes, but this one is impressive! It's their best toothbrush ever for complete oral care, including mouth, teeth, gums and tongue. It has four high performance brush heads too.
The Sonicare toothbrush features Smart Sensor technology so you can get personalized feedback and coaching. That means you can have 100% confidence in your oral care every time you brush. In fact, you can get healthier teeth in 2 weeks* (*vs a manual toothbrush). Philips is the number one brand recommended by dental professionals too, and it's just one way you can make a better life.
It's easy to personalize when you can download an app, as well, to help you brush. My husband loves the sleek Sonicare toothbrush and he loves that it has a carry case for those times he needs to travel for work.
The app is awesome! Just register it, then pair it with your toothbrush. From there, you can set your goals: Whiter Teeth, Reduce Plaque, etc. Once set, the app will advise you on the best toothbrush head to select and walk you through brushing. It will tell you how much pressure to use and show you where you missed and if you need to do an extra minute. Techies will LOVE this function! Available at Best Buy, the Sonicare toothbrush is the perfect gift for the hard-to-buy for tech guy this holiday season!