Content and/or other value provided by our partner, Target. All opinions are my own. This post was sponsored.
This summer was a little sad for us. Between household big ticket disasters and my hubby's change of job, we weren't able to take our annual week-long summer vacation. I think this is the first one we've missed since we were married! The great thing about vacations, though, is you have great memories to look back on and one of my favorite was our last vacation as non-parents (we were, however, parents-to-be).
On that trip, we went with our best friends on a weeklong cruise. It was INSANE because it was the last voyage of the actual "Love Boat" – from the TV show. No, I'm not kidding! The "Love Boat" was filmed on a real cruise ship that was later purchased by the Princess cruise line.
Love, exciting and new 




Come Aboard. We're expecting you.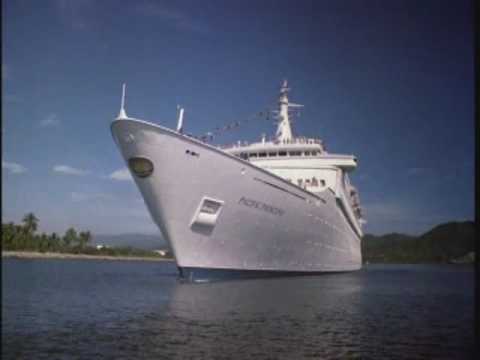 We and our friends cruised to Bermuda, because we were from New York and that's the closest Caribbean place you can without flying. Who wants to fly when the port is a short train ride away? I was 5 months pregnant and none of the indigestion had hit nor did I have morning sickness. So you can IMAGINE how much I ate on a cruise, lol!
You may be expecting me, but I was expecting too!
If you know me, you know I don't swim (terrible phobia and inner ear issues – though I've no idea which came first), so when we took our first shore excursion I was nervous – snorkeling? I'd been on my honeymoon – also in Bermuda – and had brushed too near the coral, which you're not allowed to touch. i got yelled at and freaked out! I had nightmares I'd be dying of poison in a Bermudan prison after this trip.
This time, however, I flooded with whatever makes you happy when you're pregnant (which honestly could have been chocolate. It was literally served at every meal.) I sported a 2 piece tankini…I was only showing a little and damn proud of my body. I mean, I was hosting life here! Not only that, but I was totally feeling safe and comfy on a catamaran…not really the boat of choice for those who fear the water, but I loved it. I was still nervous and this was one snorkeling trip I could not have a drink beforehand!  (Yup, they make them on the boat.) We took the boat out to the water. So I climbed into the water – that was ok – and they gave me the flippers. If you don't swim, these can freak you OUT.
You want me to get horizontal?!
My brother in law, God bless his soul, saw how impatient my husband was with my terror and calmed me down. Together they helped me get my legs up (yes, I am THAT clueless) and then the 2 of them escorted me out into the water with a noodle. My husband got distracted (typical!), but Dimas was determined to make sure I didn't give into my fear and enjoyed the day. I did.
I had a FANTASTIC time. I even got to go under a wee bit and see fish. (Yes, I hate that too. Me + water mix like OIL and water!) I was so relaxed and know what? We went right to the edge of where we were allowed, and actually had to be CALLED back. (You know when they threaten to leave without you? Yea, they don't do that, especially if you are pregnant, lol.)
LOVED IT!
Not only did I have the best time ever, those amazing waters were like a beautiful massage. I was super relaxed and I know a growing Amelia was peaceful inside me. It was a lovely feeling that I could reach back and remember any time I was anxious or uncomfortable during the rest of my pregnancy.
But that's not the only awesome memory. One night, my husband and I stayed up super late and went on deck alone. Looking up, we saw a meteor shower — beautiful shooting stars to bless our new journey as parents. It was such a romantic and beautiful moment.
To make it a really memorable trip, we were blessed to go with some of the funnest people and had a BLAST! We even limbo'd – although I was eliminated early. And did I mention the nonstop eating?? Chris and I were carefree, snorkeling, hiking, dancing and partying (me, sans alcohol) and made lasting memories. Bermuda will always remind me of the early days of my marriage and our excitement as we waited for our new baby to arrive.
Romance & Fun – It really WAS the Love Boat!
It's also such a beautiful place to visit! The cute little town of Hamilton is wonderfully picturesque, great for photos from the ship. But all this fun would be harder to remember if it weren't for our camera – and a healthy dose of Throwback Thursdays!
What would have been perfect? A great new camera, like the Canon EOS Rebel T5I! Perfect gift for newlyweds, so they can document their honeymoom. (Our photos from that look a lot these, except no baby on board – and a few racy shots too
Bermudans, of course, speak English, but if you know a couple honeymooning overseas or backpacking through Europe, you might want to consider a copy of Rosetta Stone Spanish V4 Totale T or the SwissGear City Pack (make sure to buy two of those). Check out more great ideas for the happy couple at Target Wedding registry link.
This post originally created Aug 28, 2014.